Kamloops Dental and Implant Solutions is a dedicated implant and surgical team.  We are a referral-based practice and are committed to collaborating with local dentists and denturists. We feel honoured to have patients travel as far away as Penticton, Chilcotin Valley, and Northern BC.
We look forward to helping you eat better, smile more, and feel younger.
Ho-Young Chung, DDS
Ho-Young Chung, DDS
Dr. Chung was raised in Kamloops and has been a proud resident of Kamloops since 1992.  He obtained his Bachelor of Science from the University of Victoria and his Doctor of Dental Surgery from the University of Western Ontario in 2010.
Dr. Chung teaches internationally on various topics including Immediate Anterior and Posterior Implant Therapy, Soft Tissue and Hard Tissue Augmentation, Suturing, Implant Complications, Sinus Augmentation, and Immediate Implant Overdentures.
Dr. Chung has twice performed Live Implant Surgery at the Pacific Dental Conference on the Main Stage. He teaches regularly for Zest Dental Solutions and is recognized as one of the world leaders in implant overdenture therapy.
Dr. Chung is the Founder of CEJ Academy, an implant training facility that hosts live surgery hands-on courses on a variety of implant topics. His full-time practice in Kamloops is exclusive to surgery and implant dentistry. Dr. Chung also maintains privileges at the Royal Inland Hospital.
CEJ Academy provides surgical and prosthetic training courses, as well as monthly study clubs to support general dentists' on-going needs in implant dentistry.  He lectures nation-wide on topics such as immediate implants and implant dentures.
Outside of dentistry, Dr. Chung enjoys skiing and mountain biking with his two sons.  He is also an ardent weekend baker and loves making croissants, pain au chocolate and cookies from scratch.
Meet The Team
We're dedicated to providing you with the personalized, gentle care that you deserve.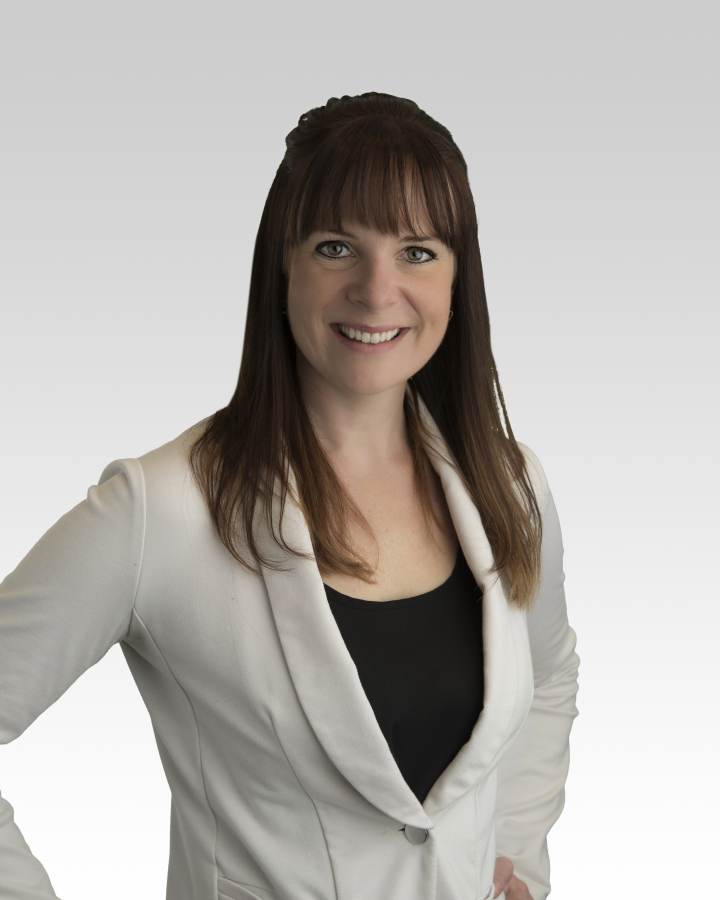 Janice
Hi, I'm Janice and I am your Treatment Coordinator.  My goal is to make sure that all your questions are answered thoroughly before, during and after your consultation.
I was born and raised in Kamloops and graduated as a Certified Dental Assistant in 2001 from the Okanagan University College.  Shortly after graduation, I moved to Calgary where I spent the next 15 years working in various dental practices as well as an instructor in the dental assisting program at SAIT.  After having kids, my husband and I wanted to raise our family away from the city and made the move back to Kamloops.  We love it here and enjoy biking, camping and gardening.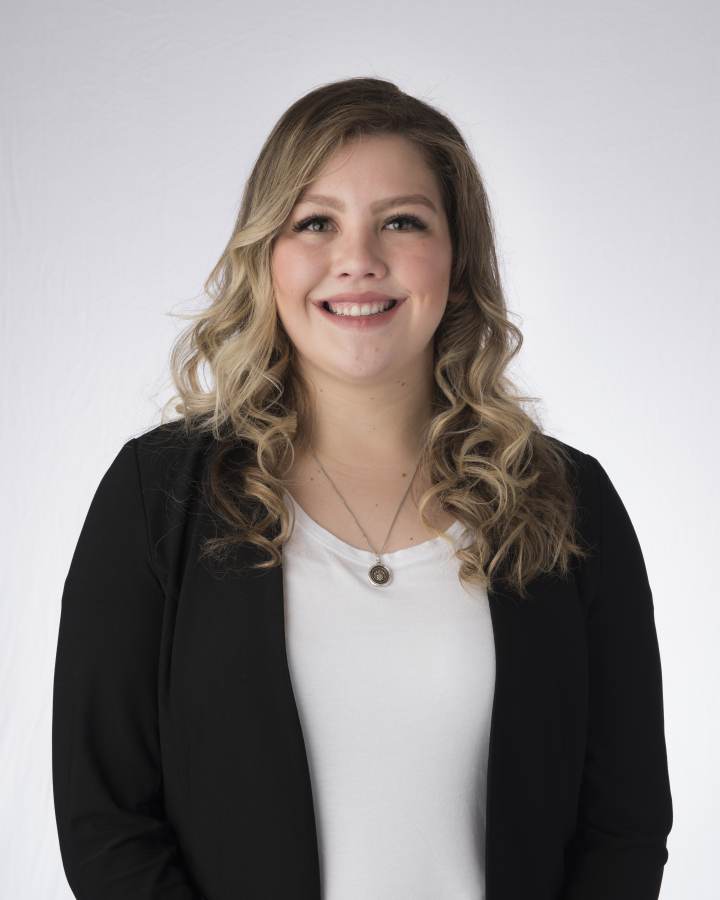 Victoria
Hi, I'm Victoria and I am one of your Certified Dental Assistants.  I was born and raised in Kamloops and graduated from NorKam Secondary.
In 2015, I graduated as a Certified Dental Assistant from the College of the Rockies. I worked in various dental offices for 4 years prior to joining Kamloops Dental and Implant Solutions and becoming Certified to Assist for IV Sedation.
My passion outside Dentistry is indoor cycling aka spinning.  I became a Certified Spin Instructor in 2019 and have completed 550+ spin classes in the last 2 years.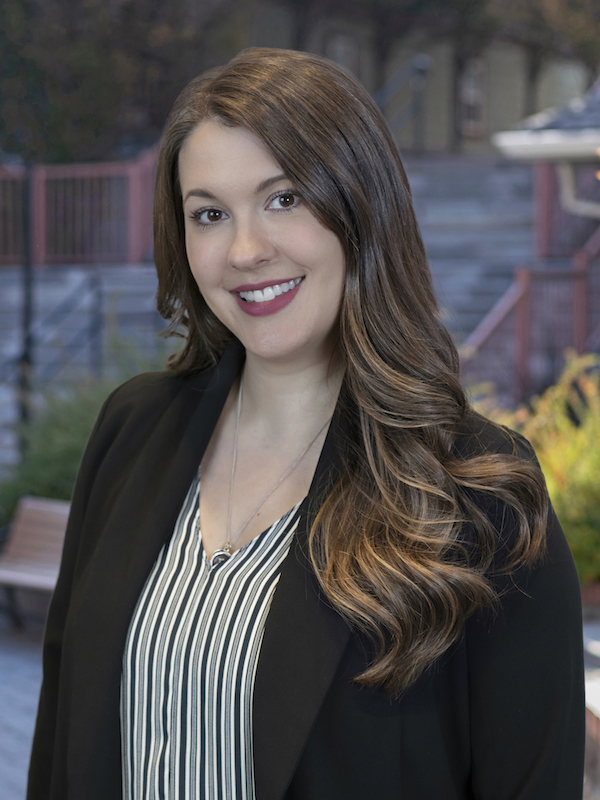 Chantel
Hi, I'm Chantel and I am one of your Certified Dental Assistants. I pride myself on making our patients feel as comfortable as possible during their time at our clinic.
Originally from Williams Lake, I moved to Vancouver where I graduated with a diploma in Theatre in 2007. After several years working in the arts I went back to school to obtain my certification as a Dental Assistant in 2011. My husband and I are proud to call Kamloops home and look forward to continuing to raise our two kids in this fantastic community! We love all that Kamloops has to offer, especially spending the summer months at the Shuswap!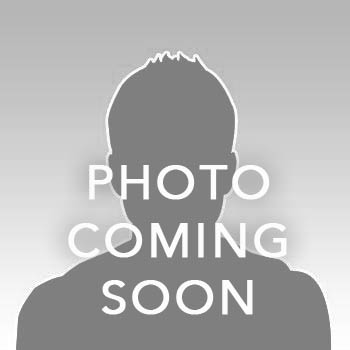 Kat
Hello, I'm Kat and I am one of the Certified Dental Assistants/Receptionist in the office. You will find me bouncing from the front of the office to the back assisting wherever needed!
I was born and raised in Kamloops. I graduated in 2006 from Okanagan University College in Kelowna with my certification in Dental Assisting. I assisted in Fort McMurray, Alberta where I lived for 8 years and also became a mom. We made our way back home to Kamloops in 2013 and couldn't be happier about it. In my spare time I enjoy spending time camping and dirt biking with my family.
Now lets meet you!
Fill out the form below or contact us today.